Portugal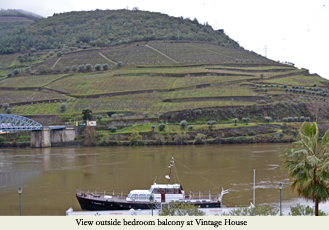 We visited Portugal in the spring of 2018, with of group of winemakers, wine growers and wine enthusiasts connected with the Washington State University Enology and Viticulture Program. We were the writers in the group. We flew into Lisbon and spent four nights in Lisbon. Our first full day we visited two wineries south of Lisbon in the Peninsula de Setúbal. Our second day of travel was north of Lisbon to Colares where we saw grapevines growing on the sand a few meters from the Atlantic Ocean. The next day we continued north of Lisbon visiting wineries in Alenquer and Torres Vedras, the shared European Wine Capitals of the Year 2018.
After leaving Lisbon we journeyed to Alentejo where we visited three wineries and a cork producer. We then traveled north to visit a winery in the Beira Interior. Then we headed west to wineries in the Dão and Távora-Varosa. We spent one day and night along the terraced vineyards in the Douro Valley, where we visited two port producers.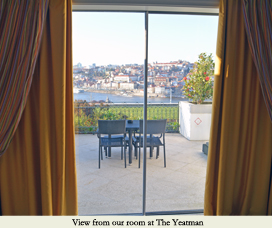 Our journey then took us to Vila Nova de Gaia, across the Douro River from Porto. We stayed at a hotel in Vila Nova de Gaia for five nights. During the days we visited several port lodges in Vila Nova de Gaia, a cooperage and two wineries in Vinho Verde.
Our trek included cultural sites and activities. We visited Cristo Rei Almada across the river from Lisbon. Later, while in Lisbon we attended a private bagpipe concert. Near the end of our tour, we attended a private Fado concert by Rita Ruivo in Porto. Other points of interest included: the Palace of Regaleira and Reguengos de Monsaraz.
The five hotels that we stayed in over the two weeks of travel were all delightful. Some came with quite a history, one a former monastery and another a former hospital. Two of the hotels catered to wine tourists.
Our winery visit articles appear on the Wine Trail Traveler website's page on Portugal.