Canada
Thirty minutes after passing Niagara Falls, you will be in Canadian wine country. Our first trip into the magnificent wine country area was wonderful and we made the effort to return a second time to visit more wineries. Visitors to the area discover that the distant views of the escarpment are picturesque.
Ontario offers Rideau Canal a UNESCO World Heritage Site, opened in 1832 and still enjoyed today. Bruce Peninsula National Park in Tobermory offers a view of 1,000-year-old trees. Explore caves at Bruce's Caves Conservation Area in Wiarton. View the Niagara Escarpment and enjoy visiting parks and conservation areas.
If you and your family enjoy outdoor activities, consider a vacation to Ontario. For those interested in athletic activities consider hiking, cycling along the trails. On the other hand, if you are interested in more extreme sports consider rock climbing. Water sports include canoeing, sailing and scuba diving. After a few hours of activity, take time to enjoy one of the many wineries in the Niagara area. No matter what time of year, there is always an outdoor activity in which to participate and a winery in which to relax.
Fine dining is available throughout Niagara. We had the opportunity to dine at Prince of Wales in Niagara-on-the-Lake as well as at the Inn on the Twenty in Jordan. You may choose to visit Fallsview, the renowned Niagara casino.
Whatever you decide to do, take time to explore all that Canada offers.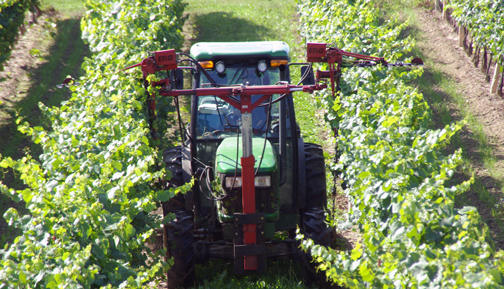 ---