Hungary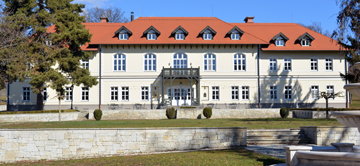 The country Hungary is in Eastern Europe and has over a two thousand year wine culture. Many wineries are in buildings that have been repurposed. Some of these will have rooms to rent. You could find your room in a former mansion or a remolded peasant's room.
We traveled to Hungary in March 2019. After staying in Budapest for a night, we visited wineries in the Tokaj and Eger wine regions. Returning to Budapest, we stayed two nights in the city. We were able to make a day visit to the Etyek wine region. The second week in Hungary we visited wineries in the Villány and Szekszárd regions as well as the greater Balaton region. On our last day in the country we visited the Pannonhalma region.
The country has six major wine regions divided into 22 sub-regions. Lodging is available throughout the regions. Some lodging facilities are on wine estates, while others are short distances from wineries. Not all wineries are open for wine tourism; it is best to contact the winery to make appointment, or work with a wine tour agency.
For North Americans traveling to Hungary, remember to pack electric adaptors and a converter for your electrical needs. While staying overnight in the countryside, most of our lodging facilities had very comfortable rooms. Two twin beds were put together to form a queen-sized bed. Most of the rooms where we spent the night had a comfortable seating area. The rooms were warm and we discovered that we could not always control the thermostat. If too warm, we opened a window.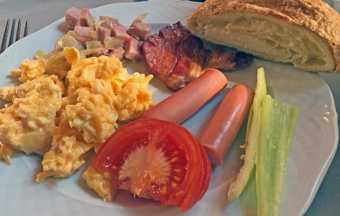 All of the lodging sites that we stayed at included a breakfast with the stay. For these meals there were always warm items and cold items. Warm items included eggs, sausages and bacon. Cold items included different meats and cheeses and sometimes smoked salmon. There were often vegetables including tomatoes, peppers and cucumbers. There were numerous different types of rolls and freshly baked bread that you could slice and toast if you wished. Fruit juices, coffee and different teas were always available for the breakfasts.
We found all our lodging comfortable. We were not at the facilities long enough to use the wellness centers that often included pools, saunas, massages and facials.