Wedmore Place at the Williamsburg Winery
by
Terry Sullivan
March, 2011. Summary: Tucked away in the Virginia countryside is an ultra luxurious hotel reminiscent of European lodging. Wedmore Place is a perfect location for exploring Williamsburg area wineries and history.
When visiting Colonial Williamsburg, one is transported back in time to America's Colonial period. An option to traditional hotel lodging is Wedmore Place, a 28-room European-style hotel adjacent to vineyards and the Williamsburg Winery, one of the oldest and largest wineries in Virginia. This wine destination site is built on Wessex Hundred, a 300-acre farm. The land was settled in 1615 and acquired by the Duffeler family in 1983. When the Duffelers planted grapes in 1985, a design for a country hotel was considered.

Wedmore Place was inspired by European architecture and each room in the hotel is named after an European region from a historical period. There are four types of rooms. The traditional rooms are located on the upper level and have more of a rustic theme. They range in size from 277 square feet to 325 square feet. The Classic Rooms are in the same size range and have antiques and works of art. Superior rooms are elegantly appointed and larger in size ranging from 326 square feet to 430 square feet. Need more room? The hotel has three beautiful suites ranging in size from 500 to over 1,100 square feet. The Venetian Suite is so elegant and large with the bedroom located on a second level, that it would be hard to leave once one enters it.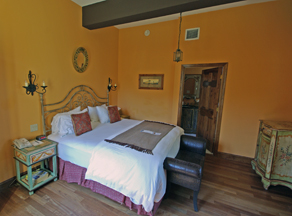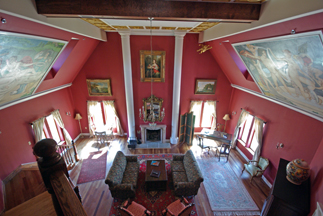 Each room has a fireplace, king-sized bed with luxurious bed linens and full bathroom and bath amenities. Each room has a writing desk and Internet access. There is also reading material about the time and place the room reflects.

Hotel guests can choose from different dining options including Café Provençal in the hotel and The Gabriel Archer Tavern just a short walk from the hotel and across from the Williamsburg Winery. All guests over 21 years of age can take a tour of the winery and have a wine tasting. Guests may take advantage of the swimming pool, walk the more than two miles of trails and enjoy biking. If one enjoys pampering, guests can make appointments for different types of massages.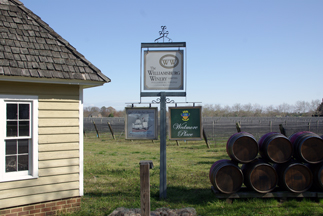 The hotel is a member of the prestigious Select Registry a listing of 400 of the finest country inns, B&B and small hotels from Nova Scotia to California.

Wine travelers understand the romance involving vineyards, wineries and wine. Waking in the morning and strolling past vineyards strengthens romantic notions. Wedmore Place is an ideal lodging facility for the winery traveler. Wine enthusiasts can explore other wineries within an hour of Wedmore Place. Travelers may also want to visit Colonial Williamsburg while staying at Wedmore. Total relaxation in old world elegance awaits guests to Wedmore Place.
Read about The Williamsburg Winery.

Wedmore Place
5810 Wessex Hundred
Williamsburg, Virginia 23185