Historic Scottwood
by
Terry Sullivan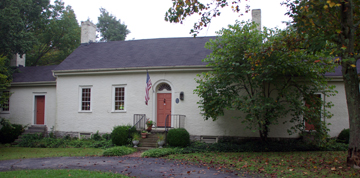 Scottwood was built in 1795 and offers a relaxing stay for the wine and bourbon traveler. This 5½-acre property offers a country setting flanked by horse farms and the South Elkhorn Creek runs through the property. A side entrance to the house has a chalkboard inviting guests to Scottwood. Tim and Annette Grahl currently own the bed and breakfast.
History
The original tenant house once stood on a farm in Scott County. There was little modernization done through the decades. Two centuries later the house was moved to its present Midway location in Woodford County. Thus the new name Scottwood represents it rich history. The original wings were rebuilt and the house is now a nine-room country estate.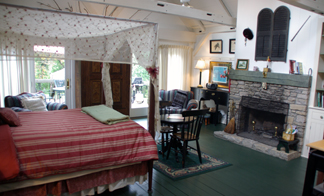 Rooms
Two guest rooms are in the main house and a carriage house behind the estate house is available. The Williamsburg room, located on the first floor, has a colonial feel. The room has a private bath and sitting area. The Shaker Suite is on the second floor. It is perfect for families. The suite has two bedrooms, private bath and sitting room. Families may also enjoy the Carriage House. It offers a queen-sized bed and a loft with a twin bed. It has a refrigerator and microwave available. The sitting area has a working fireplace.
We stayed in the Carriage House. Originally a tobacco barn, the Carriage House was spacious and bright. French doors lead onto a private deck. Three skylights brighten the high roof area. This room was very comfortable and quiet. The room was decorated with a horse theme. Plenty of reading material was available.
Common Areas
Visitors are encouraged to stroll through the house. There are several common areas including a dining room, keeping room, kitchen and main sitting room. The keeping room offers a quiet space for visitors to read or watch television. A colonial garden offers another quiet area to stroll and sit.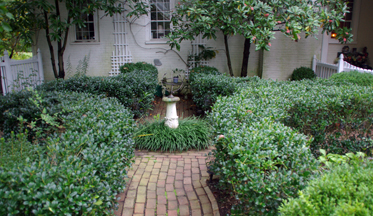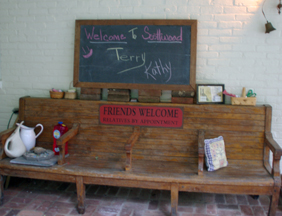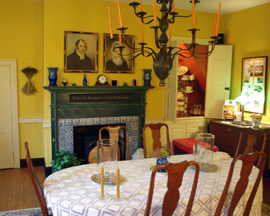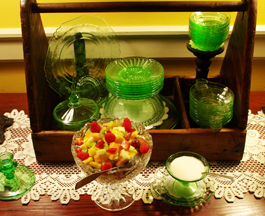 Breakfast
The dining room can accommodate six people at a time. We were the only guests at the time of our visit and Tim and Annette joined us for breakfast and conversation. An egg soufflé, bacon and scones accompanied with fresh fruit graced the table and sideboard. Beautiful green Depression glassware was available for the fresh fruit. Coffee, tea and assorted juices were available for beverages. The delicious food helped to sustain a day of distillery and winery visits.
Historic Scottwood Bed and Breakfast offers very comfortable accommodations close to wineries and distilleries. The charming town of Midway is minutes away.
Historic Scottwood Bed & Breakfast
Hwy 421, Leestown Rd.
Midway, KY  40347
GPS: N38º 08.663' W84º 38.974'