Kvareli Eden Hotel
by
Terry Sullivan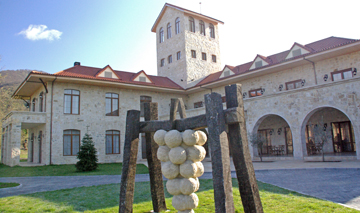 Summary: At the base of the Greater Caucasus Mountains, near the town Kvareli on the right bank of the Bursa River, lies the Kvareli Eden Hotel. Eden is an appropriate name for this restful lodging location that offers a wine theme throughout. Forested land surrounds the hotel.
We arrived from the restaurant at Winery Kareba late during the evening and did not have an opportunity to view the beautiful front of the Kvareli Eden Hotel. The next morning did give us the chance to see the front, including a sculpture of a cluster of grapes. The wine theme is present throughout the hotel.
Our very comfortable room on the second floor had three photos of grapes and wine displayed on the wall above the king-sized bed. The bathroom amenities were also wine related including wine shampoo, wine shower gel, and wine body lotion. Our room included a spacious bed, bathroom and work area. The work area was stylish and had room for a computer. Coffee and tea service was on the long work table. A flat screen television was above the work area. There was one chair in the room, not a problem with our late arrival.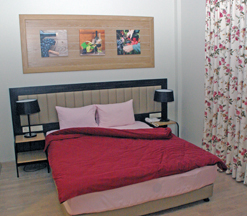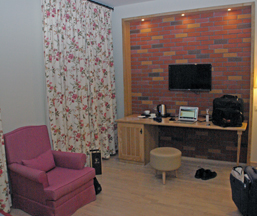 The hotel was built of a light colored stone with a tile roof. A tower extends upward from one of the vertexes of the U-shaped lodging facility. The lounge area is modern in design with lighting accentuating the artifacts on shelves. The hotel also has a restaurant, bar, conference hall, wine spa and for the sports enthusiasts a billiard room and tennis court.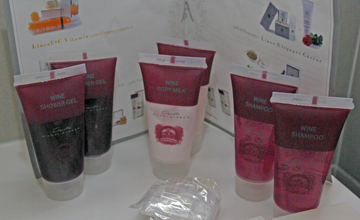 Amenities
Amenities were from the Vinoterapia line from Maddi Ayarza. The shampoo, shower gel, soap and body lotion were made with grape polyphenols. We did not have time to visit the spa but hope to return to do so in the future. The hotel spa is a wine therapy spa. It makes a connection with the grape growing and winemaking tradition in the Kakheti region.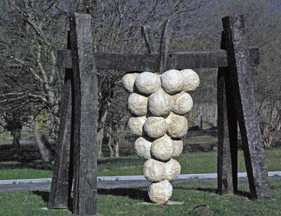 Wine Tourism
There are several closeby wine cellars within a half hour drive from the Kvareli Eden Hotel. The larger wineries include Kindzmarauli Wine Cellar and Winery Khareba. Try to spend at least two evenings at Kvareli Eden Hotel to take advantage of the features the hotel offers. Take one or two days to visit the nearby wineries.
Kvareli Eden Hotel
AGMASHENEBELI 87A . KVARELI. KAKHETI. GEORGIA

Article written May 2014