The Cliff House at Pikes Peak
by
Kathy Sullivan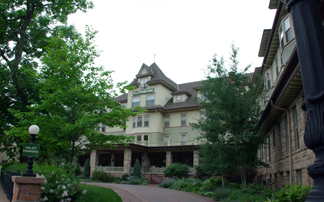 After spending a delightful afternoon at the Manitou Wine Festival in Manitou Springs, Colorado, it was time to head for the hotel. A valet quickly arrived and whisked our rental car away while we checked into the Cliff House.
The landscaping around the curved driveway outside of the front doors is very detailed with numerous varieties of plants. The architecture of the gardens enhances the view of this elegant hotel.
The historic hotel, on the National Registry of Historic Places, has maintained an historical look despite the renovations that have occurred since its construction in 1874. Originally, the structure was built as a 20-room boarding house. Today the luxury hotel boasts 55 rooms and suites. For our stay, we were in a standard room that was sumptuous with large decorative windows overlooking Manitou Springs. The bed was comfortable and there were details throughout the room. Careful interior decorating was obvious.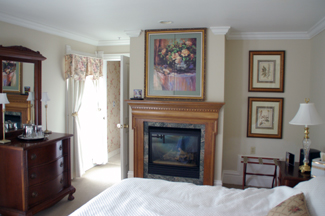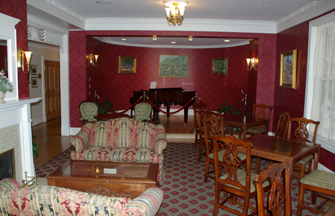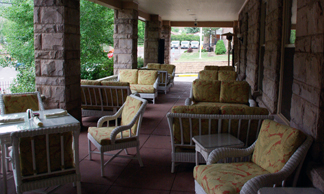 After a comfortable evening, we headed to a complimentary light breakfast buffet. The dining areas are sophisticated and again great care has been taken with the details. Outside a large porch with comfortable seating is available just for a relaxing time. The ambience of the hotel is in its attention to detail and the reverence with which it has kept the past while touching the future with updated conveniences including Internet. Names of rooms remind visitors of historical people we have all learned about in school including Teddy Roosevelt, Buffalo Bill Cody, Thomas Edison and Clark Gable.
During its 134-year-old history, the concept of the hotel has changed from boarding house to hotel to apartment house and back to a hotel. In its heyday, the inn was used by the wealthy who sought the healing and refreshing mineral waters nearby. Renowned celebrities who visited included Teddy Roosevelt, William Henry Jackson, Charles Dickens Jr, P.T. Barnum, Thomas Edison, Clark Gable, F.W. Woolworth and J Paul Getty. These people received individualized attention. Evening concerts and formal dinners were included in their stay.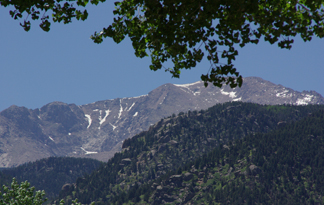 In the early twentieth century, a flash flood almost destroyed the hotel's Grill Room. In 1982, a fire and resulting water damage caused extensive damage. After being vacant for 16 years, the hotel was restored as a result of people and organizations wanting to restore this piece of history. Today 1859 Historic Hotels owns the facility.
If you are looking for a luxury stay near Manitou Springs, Colorado, consider a stay at The Cliff House at Pikes Peak.
306 Cañon Avenue

Manitou Springs, Colorado 80829