Welcome! Are you traveling to wineries or vineyards and wonder where to spend the evening? There are many lodging facilities near wineries and vineyards. Some lodging may even be available next to vineyards.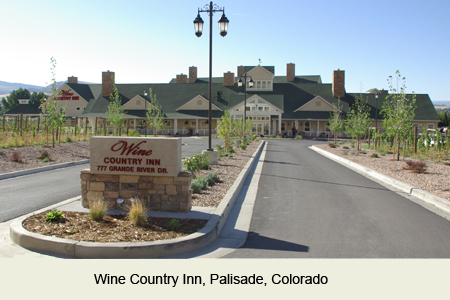 News

What's New on Lodging - Wine Trail Traveler – Summer 2014
Lodging Reviews Website

This companion website to Wine Trail traveler focuses on lodging facilities on or near vineyards and wineries. From rustic log cabins to Tuscan villas many wineries and vineyards offer lodging. Other facilities close to wineries cater to the wine traveler.
The Lodging Review section offers reviews of lodging. The destinations section lists wineries, attractions, restaurants and lodging in an area. You can use this section to help in making vacation plans. The recipe section offers recipes for you to try.
In the spring of 2014 we returned to the country Georgia for the second time in six months. The International Wine Tourism Conference was held in Tbilisi, Georgia. Before and after the conference we visited more Georgian wineries. The hospitality of Georgians is wonderful and visitors will discover a wonderful Georgian culture. During our first trip to Georgia, we stayed at two unique lodging sites in wine country, Chateau Mere and Kvareli Eden.
Since the fall of 2012 we have co-authored three books.
Georgia, Sakartvelo: the Birthplace of Wine (2014) http://birthplaceofwine.winetrailtraveler.com
A Wine Tourist's Guide: Visiting Tasting Rooms (2013) http://awinetouristsguide.winetrailtraveler.com
A Wine Journey (2012) http://www.awinejourney.winetrailtraveler.com

Cheers!
Kathy and Terry